Andrea P. Gray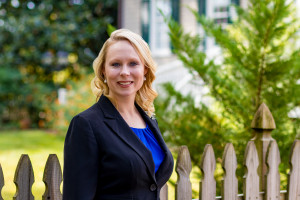 andrea@andreapgray.com
(770) 235-1083
Philosophy:
Andrea P. Gray became an attorney to help people. Period.  She represents her clients with integrity, compassion, and a drive to go above and beyond to get the job done.
Experience:
Andrea P. Gray has a decade of experience in representing local governments, environmental permitting and real estate matters. She has provided counsel on the largest permitting projects in Georgia and participated in one of the largest economic development projects in Georgia. For more specific information on Andrea's experience in each practice area see: Environmental Permitting, Local Government, Real Estate, Estate Planning
Background/Education:
Andrea P. Gray spent her formative years on a small family farm in Walton County, Georgia where she rode horses, bottle fed cows, trained pigs, raised dogs and gained a deep appreciation for nature and hard work. She graduated second in her class at George Walton Academy and went on to Emory University where she received a Bachelor of Arts in Economics in just three years. She continued her education at the University of Georgia and in 2005 received a Juris Doctorate. During law school, she clerked with the Walton County attorney's office, successfully balancing a full course load and a part-time (sometimes full-time) job. Andrea applies her life lessons about hard work and determination to her law practice.
Today Andrea lives with her husband and two children in Monroe, Georgia. She enjoys being an attorney by day and soccer mom by night. She doesn't have any free time, but if she did, she would spend it riding horses and antiquing with her dad!
Community Involvement:
Andrea P. Gray takes pride in giving back to the Walton County community and enjoys volunteering her time in the service of others.  She serves on the following:
Student Success Alliance- Board of Directors
Monroe Downtown Development Authority – Director
McDaniel-Tichenor House – Board of Directors
Monroe Cub Scouts Pack 705, Den 8 – Co-Den Leader
Church at the Grove (Social Circle Campus) – Children's Ministry Volunteer